Camp Dates:
Friday, July 29, 2022

to

Monday, August 1, 2022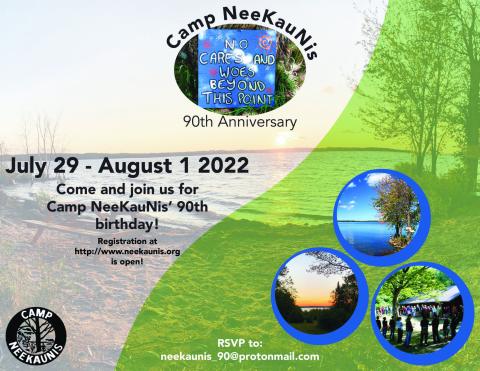 Start collecting your memories. Whether you attend a Quaker Meeting or not, we invite you to reach out to your friends and encourage them to join us this season.
Join us for all or part of the celebrations. All Welcome! Please note that Camp NeeKauNis is asking that all attendees be fully vaccinated against Co-VID-19 as part of Camp's risk reduction protocol.
If you have memories to share, please send them to neekaunis_90@protonmail.com. or bring them with you! The organizing committee, Betty Preston, Anne Christie, Jenn Preston and Kris Wilson-Yang will collect them.